A Shark Knocked On The Door
Gutter races with Grandma are the best!  But when a beloved toy boat is lost down the sewer, all seems lost until a friendly shark returns it and takes the boy and his grandma on a fantastical underseas adventure.  Children ages 2 – 8 will love uncovering the interactive jewels in this tale of a boy and his Grammy and their new special friend.
"A Shark Knocked On the Door" is brought to you by Mighty Yeti Studios with illustrations by animation artist Roman Laney ("The Book of Life", Nickelodeon's "Bubble Guppies"). Written by Jennie Book.
Interactive Storybook App Features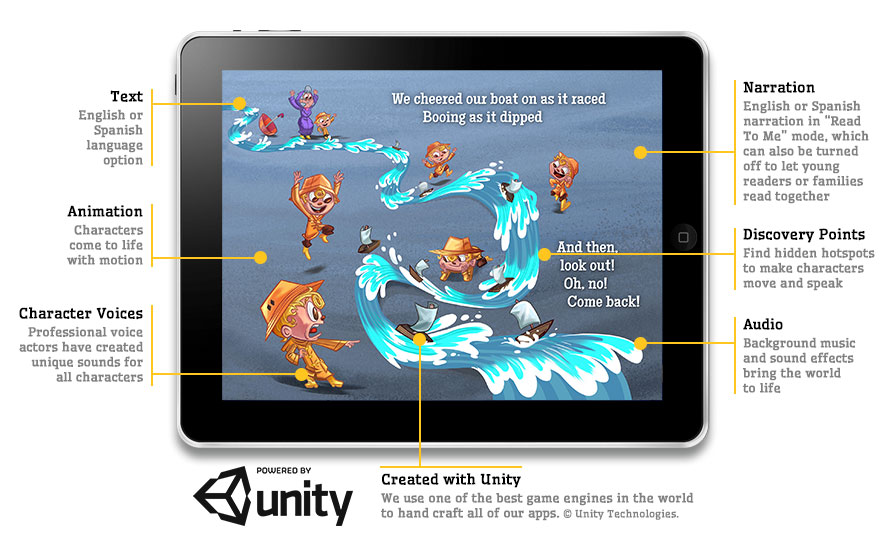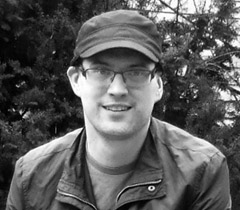 Illustrated by Roman Laney
Roman Laney is an accomplished animation industry artist and art director. He's worked for studios including Sony, Warner Bros, Disney, and Nickelodeon. His credits include animating on the 20th Century Fox major motion picture "The Book of Life," Art Directing for the hit "Bubble Guppies" and the critically acclaimed "El Tigre" for Nickelodeon. He attended Vancouver Film School's Animation program and later CalArts.  He spent time in LA and the Bay Area and now lives back in the Pacific Northwest with his wife and son. www.romanlaney.com